Our Services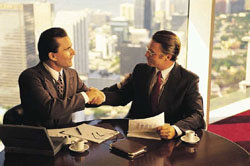 Associated Planners Group strives to provide a level of personal service that we believe cannot be matched by banks and the larger financial institutions.
We offer no "proprietary", "in-house" products and we offer no-load, low expense portfolio management through Certified Advisory Corp.
We strongly believe in the asset allocation of investments and do not attempt to time the market, rather we have faith in the long term investment approach.
Our clients seek us out for answers to many questions facing them.
Among the financial areas we can be of assitance:
Investment Management
Retirement Planning
Estate Planning
Life Insurance, Long Term Care Insurance, Disability Insurance
529 Education Funding
401-K Plans, Pension and Profit Sharing Plans